A Beginners Guide To Betting On Horse Racing
The world of horse racing can be perplexing and complicated to the outsider looking in. And for those who are wondering how to start betting on horses, commonly used phrases and horse racing terminology may appear alien and somewhat confusing. So in this beginners guide to betting on horse racing, we will explain exactly how things work in the horse racing world. Some of the most frequently asked questions are answered, providing those of you who are looking to bet on horse racing perhaps for the first time, the best chance to be successful and make money from horse racing long term.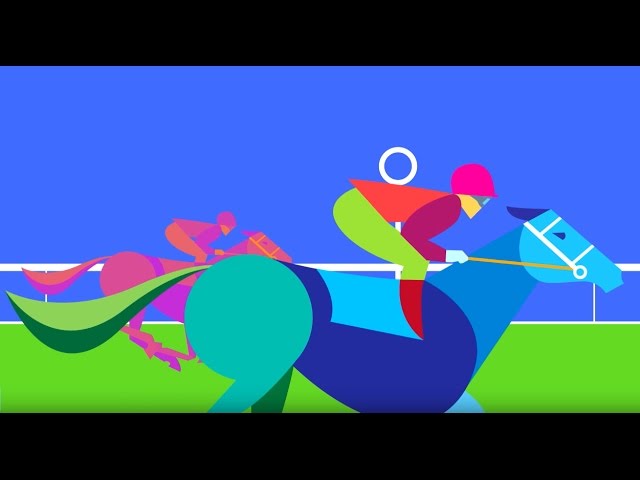 #1 – How do horse racing betting odds work?
Bookmakers offer prices up on every horse race, with a theoretical inbuilt margin in their favour.
For example, a three horse race might in a perfect world concern horse A at odds of 2.00 (an implied probability of winning the race at 50%), horse B 3/1 (25% chance) and horse C 3/1 (25% chance), thus making up a 100pc perfect book. The bookmaker is here to make profits and has staff, the taxman and the Gambling Commission to pay so has to offer shorter prices to ensure a profit if he can lay every horse.
Horse A may be at odds of 4/5 (56% chance), Horse B may be 5/2 (29% chance) and horse C maybe 11/4 (27% chance). In this case the bookmaker offers up prices totalling 112% (56 plus 29 plus 27). So if he can attract bets on all the runners, he has a guaranteed profit. This is a very simplistic example and in the real world much more complicated (there is rarely cash for all the horses unless you are a huge company with thousands of outlets and a big website). The bookmaker tends to take a long run view that if he can lay horses at a price less than their true chance he will come out on top in the long run.
The prices at the front of the market are completely dictated by betting exchanges these days, with every firm in the country using Betfair as a template for their early morning prices (and liquidity and confidence in the prices are small as a result). Very often the obvious public horses are overbet and underpriced, and the educated player will try and look away from the shortest prices.
#2 – How should I choose a bookmaker for horse race betting?
Betfair is the first port of call for anyone seriously looking to get involved with horse racing betting, with the lowest margin against the punter and the ability to bet in-running a huge plus. For more recreational players, companies such as Paddy Power offer up some great offers and concessions (such as free bets if you finish second to the favourite, or extra places on big Saturday races). It is worth opening as many accounts as possible across the board, seeking out the best price available in a competitive marketplace.
Look for a bookmaker with an established reputation, up early with their prices the night before and willing to lay a fair bet at the price quoted. Don't take arb prices with them as the account is likely to be restricted immediately if you get labelled up as someone looking to not have a genuine bet.
#3 – Do horse racing betting systems work?
Generally, no. But that does not mean that a methodical approach will not be rewarded and sticking by certain principals can be profitable. Every horse race is a completely unique event, run on the day and involving animals not machines. Many systems followers get caught up in historical data and fail to see the wood for the trees. It is far better to have a strong understanding of the recent form of all the runners, than it is to know that the favourite has won 54% of the last twenty runnings of the particular race.
Some newbies to the sport get duped into paying a tipster for inside information "hot from the stable", or follow staking systems that usually only work well when applied after the event has happened. It is far better to form your own opinions rather than rely on second hand gossip and keep your stakes even and within your own comfort zone. All bettingexpert Daily Selections are free and settled to a level stake and this is by far the best way to operate in the long run.
#4 – What is each-way betting?
An each way bet is two separate bets, backing your selection to Win and backing your selection to Place. The win part is at the odds quoted by the bookmaker i.e 6.0, and the place bet is settled at a fraction of the win odds (usually a 1/5th the odds 1,2,3 depending on how many runners are in the race). This can offer the astute punter some terrific value, especially when there are few realistic contenders in a race with 8 or more runners. The true place price is often a lot shorter than the price you can obtain by betting each-way at the odds on offer. And bookmakers loathe laying bets like this when the shape of the race is unfavourable for them. Look to play each-way against a short priced favourite (particularly if you can find negatives about the front of the market), and opt for a runner with a solid, proven profile that is very likely to give his running.
#5 – How much should I bet on a horse to win a race?
This is a tricky question and one that still troubles the most experienced professional. The main thing to avoid with staking is not to chase losses, i.e increase your bets to recoup how much you are down that day. Generally it is better to stake the same amount each time, take a long run view and grind out a profit by getting things right over time. Putting bigger stakes on shorter prices is also best avoided as a losing run can quickly wipe out all previous gains.
Some players try to bet the biggest when they feel the price discrepancy is greatest. For example if they consider a horse's true odds are closer to 2.50 (40% chance of winning) and can obtain odds from a bookmaker of 4.50 (22% chance), they will place their maximum bet on at 4.50. Where the prices are broadly correct and closest to their view of the actual true chance, they play the smallest. This strategy is very profitable if your judgement is better than the wider market over time but can lead to backing some big drifters in the betting (that may be getting bet by astute punters for reasons not in the wider domain i.e had a physical issue or has bolted to post pre-race). Overall staking is a personal thing, but one that the punter who wishes to survive and thrive must get right. Consistency is the key.
#6 – How important is the track and ground when making a selection?
There are numerous factors that go into making your selection, with perhaps the going (ground) the most important. Many horses have a clear preference for certain ground conditions, with the proven mudlark who revels in soft or heavy ground, unlikely to repeat his best efforts on a faster surface. Focus on proven performers who are likely to give their running under identical conditions that they are likely to encounter today. Stay uptodate on twitter by following @RCAGoingreports, who report in with updated track conditions and a local weather forecast before 7am every morning. When the ground changes, the form changes is a very true saying in horse racing . There is nothing worse than backing the smooth travelling, fast ground handicapper on forecast good ground, only to find out later there has been 30mm of rain and the ground is now heavy (as your bets flounders in a leg weary last). In this information age, staying on top of everything is imperative and using twitter can be a very valuable tool in this regard.
Look out for horses who act best at certain tracks, each one is unique in the UK and places different demands that suit some and not others. Towcester for example is ideal for stayers who keep galloping on relentlessly up the stiff hill that rises all the way to the winning line, often producing slow motion gruelling finishes, while Cartmel is constantly on the turn and favours nippy, speedy types who can race with zest and jump fluently at a fast pace. Learning the quirks of different tracks is an important factor in understanding the form and making the correct choices.
#7 – Should you follow a top jockey or top trainer?
The best trainers and jockeys have a big public following and their runners are frequently overbet by the public. Look away from the obvious and try and find a young professional starting out in the trade, hungry to prove themselves and not yet on the radar. There is little juice in anything Ryan Moore rides, but perhaps the unconsidered 5lb claimer who has shown promise might be ignored by punters and offer terrific value for his claim. Latching onto these riders early is key and the same applies to stables. Established yards like Sir Mark Prescott or Sir Michael Stoute have a long track record of success and a big following as a result, but both show massive level stake losses from backing all of their runners at their starting price (SP). Find a rookie trainer in his first season, with experience for working at a bigger yard in the past, but now keen as mustard to make an impression starting out on his own. Both Dan Skelton and Harry Fry have made a massive impact this jumps season having followed this route.
#8 – What are some popular horse racing bet types?
Win Single – The most popular and sensible wager in many ways, backing the horse to finish first. Always take the best price available with best odds guaranteed (if the SP is bigger than the price you take, then you get the SP).
Each-Way – Backing a horse to win and place. So ten pounds each-way is effectively a 20 pound bet, 10 to win and 10 to place. Place terms vary depending on the number of runners and the type of the race.
Patent – 7 bets made up of three selections with 3 win singles, 3 doubles and 1 treble. A sensible bet, especially each-way if you can find three races where the each-way terms are favourable and the contests uncompetitive.
Trixie – 4 bets made up of three selections with 3 doubles and 1 treble, popular in the betting shops and useful for perming up short priced fancies.
Yankee – 11 bets from 4 selections, with 6 doubles, 4 trebles and 1 four-timer. These are popular among the older generation as it was one of the first accumulator bets introduced in the betting shops in the 1960s, and many still place a daily yankee on four races as a habit. However, the odds are hugely in the bookmaker's favour.
Lucky 15 – 15 bets, which is basically a Yankee plus 4 win singles. These bets are worth considering with some bookmakers as they offer very generous concessions such as treble the odds for just one winner or increased returns for 4 winners. If you want to play a multiple style bet then this is the least toxic.
Tote Placepot/Jackpot – A pool bet with the Tote where you have to predict the winners (Jackpot) or placed horses (Placepot) of the first 6 races on a chosen card (usually the main meeting of the day and advertised widely in the case of the Jackpot). The big rake off around 30% retained by the tote makes this a poor value option, unless of course there is a big carry over and the pool is greatly inflated, or there is a huge amount in the pool made up of uneducated public money (at the Cheltenham Festival or Royal Ascot for example). Winning either bet is difficult and if you do then the dividend is likely to disappoint, but at the major meetings there can be good value to be found if you search away from the obvious and the results fall right.
#9 – What are common mistakes when betting on horse racing?
Following the market and backing favourites blindly regardless of price.
Many people assume racing is fixed and the front ones always win, but while around 35% of horse races are won by the favourite, backing all of them regardless of price returns a hefty level stake loss every season. Be selective and don't let weight of money cloud your judgement. Chasing losses and becoming an action junkie.
Racing can be quite addictive and with a large amount of horse racing fixtures every week, there is rarely more than a five minute gap between another race. Try and pick your punches, play in certain pre-determined races and only then play when the price is right. Trying to hit the jackpot and aiming for the life changing wins with every bet.
So many good judges fail to translate their skills at reading the formbook into profitable betting. They are always searching for the life changing accumulator or a huge priced tricast, when the more sensible (if boring) approach is to grind out steady profits by playing level stake win singles.
Following horses over a cliff out of sentiment and regardless of price. Latching onto a certain horse, or following a stable religiously, can be an expensive pastime but one we are all guilty of from time to time. Try and become emotionally detached and use the price as the sole reason for having a bet. Having illogical dislikes to certain riders or trainers.
"He is useless"…"terrible over a fence"…."stable out of form (after one you have backed disappoints)". Try and avoid these prejudices and stay level headed, cold and calculating at all times.
#10 – How can I improve my horse race betting?
– Watch as much racing as you can and make notes on it using a decent database such as Timeform or the Racing Post
– Keep your eyes open and your ears closed. Ignore gossip and "inside info" tips
– Specialize on a certain area and become better than the market in that field i.e novice hurdlers or 2-y-o. There are so many horse racing fixtures these days, especially in the summer, that it is impossible to be an expert on all of it.
– Have as many accounts opened and ready to take top prices. Shop around and use the amazing offers available.
– Follow in-form trainers and latch onto the smaller yards that are on the up
– Avoid the obvious hyped up public horses that are always underpriced
– Follow the bettingexpert Daily Selections every morning (the best free UK horse racing tips out there)!
---
Read more bettingexpert Horse Racing guides