Are You A Safe and Responsible Gambler?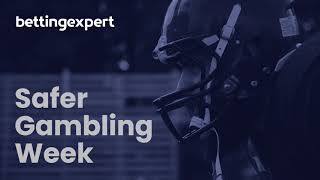 With the increased popularity of sports betting, safe and responsible gambling has likewise come into focus. While most casual punters would regard themselves as safe and responsible when it comes to their wagering, it can often be difficult to tell where safer gambling ends and struggling with gambling begins.
What Is Safer Gambling?
A typical safe and responsible gambler is one who bets for fun and entertainment value while appreciating the risks associated with gambling. Being mindful, such gamblers are able to control their wagering, maintaining a balance between their betting and other life pursuits.
Importantly, safer gambling is not just about any one individual. It also requires those within the gaming industry to raise awareness by providing resources, educating casual gamblers and helping them recognise the signs of struggling with gambling in themselves, family, friends and colleagues.
What does Struggling with Gambling Represent?
A person struggling with gambling is having difficulty limiting both the amount they are wagering and likewise, the time they are spending focusing on their betting.
While many gamblers are able to recognise that their wagering is negatively impacting their lives, many are not as capable. In this respect, we may define such a gambler as one who is able to recognise the negative impact of their betting, but is unable to take the steps required to get their wagering under control.
How to spot if you are struggling with gambling?
Do you feel that your wagering is having a negative impact on your life? Are you struggling to deal with increasing credit card debt as a result of your gambling? Having trouble paying your bills and other financial obligations? Is your gambling a priority over family and professional commitments? Are you chasing losses in the hope of resolving your financial concerns?
Assessing Gambling Behaviour
If you believe your gambling habits could be a concern, we encourage you to perform a risk assessment test. Consider your behaviour over the last 12 months and answer the following questions:
Have you bet more than you could afford to lose?
Have you needed to bet in larger amounts to get the same feeling of excitement?
Have you felt the need to go back the next day to win back losses?
Have you borrowed money or sold anything to provide the funds to gamble?
Have you felt you might be struggling with gambling?
Has your gambling caused health concerns including stress and/or anxiety?
Has your gambling caused financial stress?
Has your gambling left you feeling guilty or ashamed?
If you answered yes to a number of these questions, you may be struggling with gambling. While you may be feeling isolated, the good news is that you are not alone and there are plenty of organisations prepared to help you with your recovery.
Where to find Help When Struggling with Gambling
There are a number of sites providing our users with resources and information to one, keep their gambling under control and two, to assist such gamblers through their recovery. In the UK, the most notable of these are:
GambleAware.Org
As stated on GambleAware.Org website, GambleAware is…
"wholly independent and has a framework agreement with the Gambling Commission to deliver the National Strategy to Reduce Gambling Harms within the context of arrangements based on voluntary donations from the gambling industry."
Regarding struggling with gambling as a public health issue, GambleAware dedicates itself to:
BeGambleAware.Org
As stated on the BeGambleAware website, visiting BeGambleAware:
"you'll find advice and get access to free, confidential help by phone or online. You can learn about how gambling works, check if you or someone you know may be struggling with gambling, and find tips on how to stay in control."
As its name suggests, GambleAware provides users with a deep library of resources to not only determine if their gambling or the gambling of someone they know, is becoming an issue, but also the resources to assist gamblers struggling with gambling through their recovery. You'll also find access to the National Gambling Helpline Freephone line (which you can call on 0808 8020 133, 24 hours a day, 7 days a week) as well as access to their live chat helpline.
Responsible Affiliates in Gambling
As stated on the RAiG website, RAiG is:
"an independent body set up to help raise standards in the sector, particularly in respect of safe and responsible gambling. The association aims to foster wider initiatives in the UK affiliate marketing sector to promote social responsibility and help create a safer gambling environment for consumers."
RAiG was founded in 2019 by Better Collective, Oddschecker and Racing Post.
The RAiG site provides visitors with links to a number of resources for promoting safe and responsible gambling and for assisting gamblers including:
Safer Gambling
According to the statutory British gambling regulator, the Gambling Commission, "Safe and responsible gambling comes from an industry that takes care of its customers, customers who are empowered with the knowledge to manage their gambling and a regulator that ensures the consumer is at the heart of everything we do." The information contained here is intended to address the first two of these criteria. As we promote the services of gambling providers on this site, we believe it is important that our customers are made aware of the risks that can be associated with gambling, as well as information about where they can find further advice and support should they require it.
National Gambling Helpline: 0808 8020 133. This helpline provides free, confidential advice 24 hours a day for anyone affected by gambling that becomes a struggle.

GAMSTOP

(the national online self-exclusion system)

Gambling Therapy.

This service provides advice when gambling becomes a struggle in multiple languages.

Read

advice from the UK Gambling Commission

to learn how to make sure you gamble safely with licensed businesses, as well as how to gamble responsibly by using tools to manage your activity.
Please note:
In the UK, gambling is prohibited for those under 18 years of age.
RAiG's social responsibility audit can be found here.
For further information, please contact RAiG.
Safer Gambling Measures
Bookmakers provide a number of tools to help you keep your gambling safe and responsible. These include but are not limited to:
Self Exclusion
Bookmakers give customers the ability to exclude themselves from their site and wagering for a selected period of time. Once the exclusion period has been set, the customer cannot gain access to their betting account until the period of exclusion has ended.
Pre-Commitment Deposit Limits
Bookmakers provide customers with the ability to set limits on the amount they can deposit. Once a customer has committed to a deposit limit, the limit cannot be raised for a certain number of days, while lowering the limit is typically allowed at any time.
A Safe and Responsible Gambler Is An Informed Gambler
At bettingexpert, we also believe a safe and responsible gambler is an educated one. To that end we provide a number of resources to help our community members understand just how betting and the betting industry operates. These can be accessed through the bettingexpert Academy.
In addition, you can read our approach to safer gambling in the Safer Gambling Code. Gambling is entertainment and needs to be safe!
More information about Safer Gambling on our Expert Insights section…