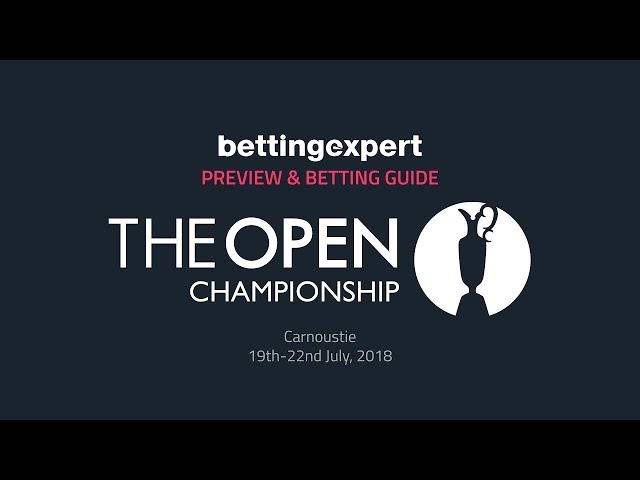 Golf Betting
Golf is a sport that has the potential for huge betting wins owing to its large fields and unpredictability.
With tours running year round, there are frequent competitions with wildly varying participants, and of course, there are the majors – the four most prestigious golf tournaments of the year.
The US Masters, the US Open, The Open and the PGA Championship are – alongside the Ryder Cup – the most important competitions that the sport has to offer, and boast the highest-quality fields.
Each-way golf betting is common as a means of making profit by betting on over performing outsiders. Don't just take our word for it, follow our bettingexpert.com golf tipsters to help increase your own odds of winning on your selected player or tournament.
In recent years, there have been a number of different golfers winning the four major tournaments, adding to the argument that golf now is harder to predict than ever. With experienced golfers challenging for major titles, as well as up and coming talents, it's difficult to place successful outright winner bets. In 2017, there was much value to be found in outright betting, with different winners in each major competition.
2017 MAJOR WINNERS
| Masters | US Open | Open Championship | PGA Championship |
| --- | --- | --- | --- |
| Sergio Garcia | Brooks Koepka | Jordan Spieth | Justin Thomas |
Best Golf Tipsters
Betting on golf successfully, no matter what markets you go for, can be a difficult task. This is why many in betting circles aim to find the best golf betting predictions in order to help them improve their chances of making profit.
Many of these bettors make a good choice in visiting our bettingexpert tips pages! At bettingexpert, we have a huge range of tipsters who post their golf predictions throughout the year. Whether it's outright betting, who makes the cut and many others, you are sure to find a tip on the market you enjoy betting on.
All of our golf betting tips are completely free too! If you're struggling to make profits on your golf betting, try our bettingexpert tipsters for inspiration. While there are many golf tipster sites around, we believe that our members can provide with winning tips and are certainly worth checking out.
Take a look at our best golf tipsters below.
Post A Championship Tip
Our bettingexpert community is the fastest growing you'll find anywhere on the internet. For every golf tournament you'll find a number of tips and predictions to help you improve your betting. Follow the best of our tipsters and you could make consistent profits too.
Take a look at some of the advantages of joining our bettingexpert family:
Get free and real time notifications with tips from our best expert tipsters
Get weekly free bets
Use the stats we provide you in order to improve your betting
Post tips for free and get the chance to win cash prizes
Become part of one of the biggest betting communities in the world!
Do you think you could be a successful golf tipster? Sign up with us today and start posting your predictions – it's easy to do and you can judge yourself against our experts from around the world!
Become a tipster and win cash prizes!
Want to become a bettingexpert golf tipster? Follow the steps below:
Sign up and create an account on bettingexpert
Post your golf tips
Keep your eye on our leaderboards so you can see where you rank
Win cash prizes!
As well as competing against some of the best tipsters around, you can also win real cash prizes, awarded to the best tipsters in the bettingexpert community each month!
SEE ALL MONTHLY PRIZES
| Position | Prize | Sponsored by |
| --- | --- | --- |
| 1 | £1200 | |
| 2 | £500 | |
| 3 | £250 | |
| 4 | £150 | |
| 5 | £125 | |
| 6 | £100 | |
| 7 | £75 | |
| 8 | £60 | |
| 9 | £50 | |
| 10 | £40 | |
| 11-20 | £20 | |
| 21-30 | £15 | |
| 31-40 | £10 | |
Where To Bet On Golf