NFL Predictions & Tips
The 2021 NFL season is upon us. Tampa Bay Buccaneers reign supreme, as the other 31 teams start their campaigns to dethrone them. Get ready for a season of exciting action and explosive fun. If you want to improve your betting knowledge about the NFL, check out our NFL betting tips.
Sunday, 30th January 2022
2022 NFL Playoffs Preview – Wild Card Round
The 2022 NFL Playoffs kick off this weekend with a fantastic slate of six Wild Card Games. It is bound to be an action-packed Saturday and Sunday, as 12 teams battle for a spot in the NFL Divisional Playoffs. So, let's check out the matchups.
The 5th seed Las Vegas Raiders sneaked into the playoffs in a dramatic last round win against the Los Angeles Chargers, and now in the AFC Wild Card round they will face the 4th seed Cincinnati Bengals. It will be a duel of high-powered aerial attacks led by quarterbacks David Carr and Joe Burrow, who is having a breakout season.
The Raiders are facing an uphill battle on the road against an in-form Bengals team that easily won their regular season match 32-13. The Raiders are a different team compared to that game, but the Bengals are still favorites at home behind the firepower of Joe Burrow and rookie of the year candidate Ja'Marr Chase. The game kicks off the Wild Card Weekend on Saturday, January 15 and is expected to be one of the most competitive ones in the early rounds of the playoffs.
Is it time for revenge, as the AFC's 6th seed New England Patriots pay a visit to their division rivals, the 3rd seed Buffalo Bills. Can the New England Patriots avenge their two regular season losses against the Bills, in what is expected to be one of the biggest defensive battles in the NFL Playoffs with a late kickoff on Saturday, January 15.
The home team, Bills, have the No. 1 defense in the NFL and under coach Sean McDermott they are yet to lose at home in the playoffs. The Patriots are not slouches either, as their 4th-ranked defense is bound to pose a lot of problems for the Bills. Taking into account the recent struggles of Patriots' rookie QB, Mac Jones, the Bills led by Josh Allen are the clear favorites at home.
The early kickoff of Sunday, January 16, NFL Wild Card Playoffs is reserved for the NFC matchup between the 2nd seed, and defending SuperBowl champions, Tampa Bay Buccaneers and the surprise playoff team in the 7th seed Philadelphia Eagles. The Bucs quarterback Tom Brady is writing his own chapter in the history books, chasing his 8th SuperBowl win and the Philadelphia Eagles are the first team standing in his way.
With a number of injuries on defense, the Bucs have relied on the 2nd-ranked offense to get here, especially their prolific air attack, which is ranked No. 1 in the NFL. The Eagles play a contrasting style of football, behind their dual-threat QB Jalen Hurts and No. 1 rushing attack in the NFL. The Bucs are a massive favorite here, as few expect the Eagles defense to be able to contain the Bucs high-powered offensive machine. This could quickly turn into a one-sided affair.
The second Sunday, January 16 kickoff is reserved for a classic NFC playoff rivalry between the 3rd seed Dallas Cowboys and the 6th seed San Francisco 49ers. The Cowboys have been on a hot streak recently, winning 5 out of their last 6 matches, but the 49ers have impressed in the way they have turned around their season, winning 7 out of their last 9 games, including two impressive overtime wins against playoff teams, the Rams and the Bengals.
The Cowboys will have to rely on their No.1 ranked offense, led by QB Dak Prescott. Their offense has been prolific in both the air and on the ground, ranking within Top 10 in both categories. The 49ers are a defensive team before all and their 3rd-ranked defense, along with 7th-ranked offense are a potent blend that has demolished teams in the second half of the season.
This promises to be a playoff classic, where key matchups, such as QBs Dak Prescott and Jimmy Garoppolo and coaches Kyle Shannahan and Mike McCarthy. As of now, the Cowboys have a slight edge playing at home.
The final Sunday, January 16 game sees the 2nd seed Chiefs host the 7th seed Pittsburgh Steelers. The fact that the Steelers made the playoffs in Big Ben's last season in the NFL, in one of the most difficult divisions in the NFL is a testament to Mike Tomlin's coaching and man management. Unfortunately, the road only gets harder from here, as they will face the perennial SuperBowl challengers, the Kansas City Chiefs.
Andy Reid's Chiefs had a terrible start to the season and had everyone questioning their SuperBowl credentials. Still, they managed to pull it together and get their season back on track behind the 3rd-best offense in the NFL. If the Steelers are to win this one, it will probably be due to Kansas City's poor, 27th-placed defense. Yet, there is no doubt that the Chiefs are a massive favorite here and many expect a blowout win.
The final game of the NFL Wild Card round will be played on Monday, January 17 and the 4th seed Los Angeles Rams will host their division rivals, the 5th seed Arizona Cardinals. This promises to be an interesting matchups, as the teams split their regular season series 1-1 with the away team winning both games.
The Arizona Cardinals have enjoyed a fantastic start to their season, but have cooled off recently, losing their division and home field advantage in the playoffs. The Cardinals are one of the best road teams in the NFL and that is promising for QB Kyler Murray, as he makes his first playoff start. The Rams QB Matt Stafford is under a lot of pressure, after throwing the league-high 15 interceptions and an abysmal playoff record in his career. The Rams will have to rely on their impressive defensive pass rush led by Aaron Donald and Von Miller, to create turnover opportunities. The Rams are a slight favorite in this one, but the game could easily go both ways.
NFL 2021 Title Favorites and Odds
Fans are eagerly anticipating the start of the 2021 National Football League season and hoping they can see their favourite teams get to the top. The Tampa Bay Buccaneers won a Super Bowl last season after going 12 years without a postseason appearance in part due to signing Tom Brady.
NFL futures bets can be placed well in advance of the 2021 NFL season based on the NFL Betting Tips. Some even choose to go for the biggest possible market value and wager on Super Bowl. In light of this, let's take a look at some teams whose odds represent the best value while the numbers are still fairly raw.
Tampa Bay Buccaneers are a definite favourite at the moment, with odds fluctuating around +600. This is all due to Tom Brady's transfer, and there is no hiding that. The Buck even managed to win eight consecutive games last season with Brady, and the future is looking good for them. Though Brady has previously had knee surgery in the past, the longer, 17-game season poses an additional risk.
Moving on to a contender worth watching: Cleveland Browns. With current odds at +1600, the team's rookie class includes key players such as cornerback Greg Newsome II, playmaking linebacker Jeremiah Owusu-Koramoah, and explosive receiver Anthony Schwartz. This puts the Browns in an interesting position this season.
Some other favourites this season are Kansas City Chiefs, Buffalo Bills, Green Bay Packers, and Baltimore Ravens. But, let's see how the first week of the NFL evolves, to start making additional NFL Betting Tips.
NFL Predictions & Tips for Today
American football is the most popular sport in the US, and the National Football League (NFL) is the elite league in American football. It is also the most popular sport to bet on, resulting in a high demand for NFL predictions throughout its six-month season (September-February.)
The NFL is also popular outside of the US and Canada. Teams like the Green Bay Packers, New England Patriots and New York Giants are global brands, and the NFL sanctions official league games which are played annually in both London and Mexico City, and are always sell-outs.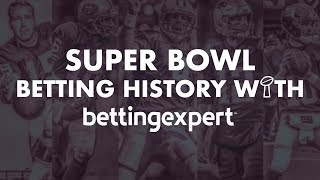 How Can I Find NFL Tips for Today?
The NFL has always been the biggest league for betting in the US and Canada, but its profile among bettors in the UK and Europe continues to grow year upon year – as we at bettingexpert are only too aware. During the NFL season, tipsters from the bettingexpert community will post NFL predictions for games played on match days during the NFL regular season, the playoffs, the Conference Championship games, and of course, the Super Bowl.
Our NFL expert predictions will not only cover the most popular bets such as Game Winner (Moneyline) and Point Spread, they will also include markets such as First Touchdown Scorer, Winning Margin, Total Pass Attempts and Highest Scoring Quarter.
Finding NFL predictions for this week is simple: the three NFL games of the day with the most tips will be displayed at the top of the NFL Tips page, showing the number of tips each game has received. Just click on the game you are interested in betting on, and its NFL predictions will immediately be displayed. You can also find NFL predictions for this week by viewing our list of Upcoming Games for that day. Each game displays the amount of NFL tips it has acquired. By clicking on a game, you will be able to view its tips.
For more NFL games and more NFL predictions, use the Load More button at the bottom of the page. To view any day's complete NFL schedule including live scores and results just click on the View Full Schedule button.
All NFL tips featured by bettingexpert will include the following:
Time & Date Of Game
Competing Teams
League/Competition
Tipster Name And Rating
Bookmaker, Current Odds, Odds At Time Of Publishing
Type Of Bet & Market
Prediction
Tip Review Plus Analysis
Signing up with bettingexpert enables you to stay in touch with your favourite tipsters and access their latest NFL betting tips as soon as they are published. When a tipster you follow posts a new tip you will be immediately notified.
Free NFL Tips
The content available at bettingexpert is 100% free to access and use. This includes a wide range of tips – including free NFL tips – as well as betting guides on specific sports, bookmaker reviews, plus highly educational content such as the bettingexpert Academy.
The free NFL betting tips posted at bettingexpert are the result of high-level research by the bettingexpert tipster community, who pride themselves on their combination of hard work, diligence and talent. The free NFL tips they provide are available to both bettingexpert members as well as newcomers to the website.
Some NFL betting sites require you to pay before you can gain access to their "expert predictions." Some charge for individual tips, others for a membership to their site. At bettingexpert, we ask for neither. NFL expert tips our community delivers are always free.
At bettingexpert the performances of all of our tipsters are recorded, and are a means of proof of their performance. We then share that information with the public. If some of the sites that charge for tips actually turn a profit, it will be a rarity, and the exception rather than the rule.
Because of this, the likelihood is that anyone who pays such a site for their – often highly priced – NFL tips will take a heavy financial hit in their betting account. In all reality, with bettingexpert's army of tipsters generating expert tips across a vast array of sports including NFL – why would anyone pay a site of no repute for tips?
Please go and check out our NFL predictions for the week, then do yourself a favour and start following our NFL tipster's daily predictions.
SIGN UP AND BECOME A NFL TIPSTER
How To Sign Up With Betting Expert
If you want to get the best out of bettingexpert, here's how:
Sign up to bettingexpert today and become part of the international bettingexpert family.
Follow your favourite tipsters and receive real-time notifications whenever they post new tips.
Think you know your stuff? If you do, why not become an expert NFL tipster yourself!
If you think you know enough about the NFL to compete with the very best tipsters at bettingexpert, why not give it a shot? If you know enough to consistently find value across multiple NFL betting markets, you might have what it takes to become an NFL expert tipster.
Sign up for free today and start posting your NFL tips. The most successful tipsters win cash prizes every month!
Becoming Part Of The Bettingexpert Community
Below are just some of the many benefits gained from becoming a member of the bettingexpert community:
Follow the most profitable bettingexpert community tipsters and receive instant notifications whenever they post a new tip.
Receive weekly free bets plus all of the latest and best promotional offers for popular sporting events delivered direct to your email inbox.
Post your very own betting tips for NFL or indeed any sport you like, with the chance to win cash prizes.
Become part of the biggest and most knowledgeable betting community in the world!
POST YOUR NFL PREDICTION
Weekly NFL Tipster Competition 2019/20

Do you know your NFL betting? Here's your chance to compete with thousands of NFL tipsters from across the world. Enter the bettingexpert NFL tipster competition and discover just how well you know your NFL.
Each week you can share in $1000 of prizes. Be the most profitable tipster of the week and receive the first prize $500.
Expert NFL Betting Tips
Leading up to an NFL match-day, our best NFL tipsters will carefully securitizing every possible factor regarding those upcoming NFL matchups. Only after careful analysis of every factor do they come up with their expert NFL betting tips.
On this page's right sidebar you will see the list of our Top Five NFL Tipsters. At the top of the right sidebar you can see bettingexpert's current top NFL tip – ranked by virtue of its tipster-rated NFL profitability.
Simply put, this is literally the best NFL tip currently posted by the bettingexpert community, and therefore a highly valuable commodity.
So who are bettingexpert's NFL tipster community and why are they so good at what they do? First off, they are ordinary people, just like you, but what sets them apart is their thirst for sporting knowledge. Secondly, they love sports betting, so know how great sporting knowledge can result in top NFL tips.
These tipsters come from every continent in the world, and a growing number of them are highly knowledgeable about the NFL. Today our NFL tipster family have years of experience posting profitable NFL betting tips.
Bettingexpert's expert NFL tipsters possess the kind of knowledge that can only come when one has a passion for all things NFL related, plus the capacity to store facts, stats and information. Throw in years of experience, and a good tipster will begin to consistently correctly predict the outcome of NFL games.
Bettingexpert's NFL tipsters will supply tips on a wide selection of NFL betting markets during the American football season including: Game Result (or Moneyline), Points Spread, First Half Points Odd/Even, First Touchdown Score, Winning Margin and First Field Goal.
All of our NFL betting tips have been thoroughly researched. What's more, they are of course absolutely free. So if you are looking for the very best in free NFL betting tips, look no further than bettingexpert.
A quick check of any of our top betting tipster's profiles will quickly reveal the total Profit and Yield that each tipster has made to date. Because of this level of openness and honesty, you know you can trust in our NFL betting advice and free NFL betting tips.
NFL Betting Stats
If you're thinking of betting on the NFL, a good start is to consider a large sample size of NFL betting stats. This can help you identify historical biases present in the market and advantages for teams in certain situations. Let's first look at straight up win-loss NFL betting stats. The data reflects NFL game and betting results since the 2003 NFL season.
Straight Up Win-Loss NFL Stats
Below we can see win and loss percentages for teams in certain situations. For example, we can see that home teams win just over 57% of NFL games. Historically home field advantage has been worth around 3 points, but this has been challenged recently, with many now believing the advantage to be around 2 points. We can also see an advantage for teams coming off a bye week. Teams in such situations have won just over 55% of their games since 2003.
| Situation | WIN PCT | LOSS PCT |
| --- | --- | --- |
| Home Teams | 57.4% | 42.6% |
| Away Teams | 42.6% | 57.4% |
| Favourites | 66.6% | 33.4% |
| Underdogs | 33.4% | 66.6% |
| Home Favourites | 67.7% | 32.3% |
| Home Underdogs | 35.9% | 64.1% |
| Away Favourites | 64.1% | 35.9% |
| Away Underdogs | 32.3% | 67.7% |
| After A Bye Week | 55.1% | 44.9% |
| After A Win | 54.0% | 46.0% |
| After A Loss | 45.8% | 54.2% |
Betting Against The Spread (ATS) NFL Stats
When we consider results against the spread, we can identify a few market biases to consider when betting on NFL games. Firstly, away teams have won just over 51% of bets against the spread since 2003, likewise underdogs have won almost 51%. As a result, we can see that underdogs playing away games have won against the spread almost 52% of the time. While 52% is not a strike rate to profit given standard bookmaker odds of 1.90 for NFL spread betting, it is certainly a bias to keep in mind. Further we can see that teams coming off a bye have covered the spread in just over 52% of games.
| Situation | ATS WIN PCT | ATS LOSS PCT |
| --- | --- | --- |
| Home Teams | 48.8% | 51.2% |
| Away Teams | 51.2% | 48.8% |
| Favourites | 49.2% | 50.8% |
| Underdogs | 50.8% | 49.2% |
| Home Favourites | 48.4% | 51.6% |
| Home Underdogs | 49.4% | 50.6% |
| Away Favourites | 50.6% | 49.4% |
| Away Underdogs | 51.6% | 48.4% |
| After A Bye Week | 52.1% | 47.9% |
| After A Win | 49.6% | 50.4% |
| After A Loss | 50.5% | 49.5% |
Over Under NFL Betting Stats
When we look at points totals, we can see a distinct bias in games featuring teams from the same division, with those games finishing under the points total line just over 53% of the time since 2003. This can be explained by the fact that divisional teams play each other twice each season and are therefore defensively better prepared than when playing teams out of division. In non division games and non conference g ames, where teams play each other rarely, these games have finished with over the points total line almost 52% of the team. Another bias to keep in mind when betting on NFL points totals.
| Situation | OVER WIN PCT | UNDER WIN PCT |
| --- | --- | --- |
| Conference Games | 49.0% | 51.0% |
| Division Games | 46.9% | 53.1% |
| Playoff Games | 49.2% | 50.8% |
| Non Conference Games | 51.7% | 48.3% |
| Non Division Games | 51.2% | 48.8% |
| Regular Season Games | 49.7% | 50.3% |
Bet On NFL
In pure betting terms, there are so many NFL betting markets, fans are spoiled for choice. During the NFL season there are a wide range of NFL betting markets to choose from, many of them in-play.
If you are considering taking your sports betting seriously, a shrewd betting strategy is essential regardless of your preferred sport. That is certainly the case when you enter into a campaign of NFL betting.
The bettingexpert NFL betting guide will provide you with all the information you need to improve the profit margins of your NFL betting. This includes advice on betting on the most popular NFL betting markets, to the more specific guide on the science of NFL betting.
Here are just some examples of advice that can be found using our NFL betting guide:
Only Bet When There's Value – Don't waste your money on long-shot bets that aren't likely to come off, or back heavy favourites that won't earn you anything if they win.
Specialise – NFL offers a multitude of betting markets. Find out what market you have most success with, and focus the bulk of your NFL betting on it.
Have Several Bookmaker Accounts – Online bookmakers will often offer different odds for the same NFL bet, so by having several bookie accounts you guarantee yourself the best odds every time.
Keep A Record – Maintaining a record of your prior NFL bets enables you to track your betting progress, to see what you did well, and discover which NFL betting markets are your strongest.
More specific, NFL related advice includes:
Do Your Preseason Research
The weeks leading up to the start of a new NFL season is known as the preseason. During this time, teams are in heavy training, and will partake in friendly games. This is the ideal time to assess which teams are looking like contenders, and which teams aren't. Such research could both save you money on losing NFL bets and increase your profits.
Check Head-to-Head Matchups
Before betting on the outcome of an NFL game, check how the two teams matchup Head-to-Head wise, i.e., how have their previous six meetings ended? Which team has won the most? Did one team perform better at home or away? Has either team got stronger or weaker since their most recent meeting? You may have been all set to back a team, and then after checking the head-to-head, realize that their opponents have their number!
Because of its bruising nature and high rate of injuries, it's almost impossible for an NFL team to keeps its best eleven players on the field throughout the season. Having a couple of key players out injured can result in even the best teams becoming vulnerable. Keep an eye on the injury list of NFL players.
Want to learn more? Visit the bettingexpert Academy and read our American Football Betting Guide.
Bookmakers For Betting On NFL
1

Open Account Offer - Bet £10 and Get £50 in Free Bets

Bet £10 & Get £50 in Free Bets for new customers at bet365. Min deposit requirement. Free Bets are paid as Bet Credits and are available for use upon settlement of bets to value of qualifying deposit. Min odds, bet and payment method exclusions apply. Returns exclude Bet Credits stake. Time limits and T&Cs apply.

2

BET £10 GET £30 IN FREE BETS + FREE BET IF 2ND TO SP FAV

New UK customers (Excluding NI) only. Mobile exclusive. Min stake £10. Min odds Evs. Free bet applied on 1st settlement of any qualifying bet. 30 days to qualify. Free bets expire in 7 days. Cashed out/Free Bets won't apply. Payment method restrictions. 1 Free Bet offer per customer, household & IP Address only. 18+. T&C's Apply **18+. UK/IRE customers only. Max refund £/€20. Win or win part of e/w outright singles only. 5 or more runners. 1st bet on each race. Free bet expires after 7 days. Free/void/antepost bets don't qualify. Unnamed 2nd Favs don't qualify. T&Cs apply

3

Up To £40 Money Back as Bonus If Your First Bet Loses + £10 Casino Bonus

18+ begambleaware.org. New customers only. Min deposit £10. Money back as bonus if first racing bet loses. Wagering requirements: all sportsbook 3x at min. odds of 1.40 (2/5), casino 50x. Unless forfeited the racing bonus must be wagered before using the casino bonus. Bonus expires 7 days after opt-in. Visit Unibet.co.uk for full T&C's.

4

Get up to £20 Money back in Cash

New customers only. Deposit £20 using Debit Card or Trustly. Up to your first £20 of losses will be refunded as CASH within 24 hours of your qualifying bet having been settled. T&Cs apply.

Use This Bonuscode

5

Acca Refund - Up to £10 Free Bets

Minimum odds per selection 1/5 | Bets only on Football | Only 5 Folds or more will apply | Full T&Cs apply.

6

BET £10 GET £15

T&C: 18+, Welcome Bonus: New Players only, 1st Deposit, Min Deposit: £10, max £15 bonus, valid for 14 days, bets must be placed at a min. odds of 1/1 (2.00) or greater and be settled within 14 days of placement. System bets no eligible.

7

Up to £50 in Free Bets And 100% in Odds Boosts

New users only. Free Bets: place qual bets of £10-50 (min odds 0.5/1, 2+ legs) in 1st 7 days to unlock. Awarded as 4 equal free bets that total 1st deposit amount. Min odds 1/1, 3+ legs, + expire in 7 days. Odds boosts: Crediting relies on marketing comms opt-in. Credited on each of 1st 5 days following deposit. Winnings credited in cash. Full T&Cs Apply.

8

BET £10 GET £30 + 10 Free Spins on Registration

For new UK customers who register via mobile; Place first bet of £10 or more on Sports - minimum 3 selections at odds of 1.5 or greater per selection; Get 3x 10 Free Bet once the qualifying bet has settled; Free Bets must have 3 selections at odds of 1.5 or greater per selection; Free Bet stakes not returned; 10 Free Spins credited in Gladiators go Wild on registration; £50 max free spin winnings; T&C's apply; 18+.

9

Bet £/€10 Get £/€30 + £/€10 Casino bonus

Min deposit £10 • A qualifying bet is a 'real money' stake of at least £10 • Min odds 1/2 (1.50) • Free Bets credited upon qualifying bet settlement and expire after 7 days • Free Bet stakes not included in returns • Casino Bonus must be claimed within 7 days • To withdraw bonus/related wins, wager bonus amount 40 times within 14 days • Casino Bonus expires after 60 days • Withdrawal restrictions & full T&C apply.

10

Bet £10 Get £30 in free bets

New customers using Promo code H30 only, Min £10/€10 stake, min odds 1/2, free bets paid as 2 x £15/€15, free bets credited after settlement of first qualifying bet, free bets will expire 30 days after the qualifying bet is placed, payment method/player/country restrictions apply.

Use This Bonuscode
All of the top online bookmakers cover NFL betting in depth and provide an excellent range of NFL betting markets, plus consistently strong NFL betting odds.
When choosing an online bookmaker, stick to the well-established big name bookies and be sure that your bookmaker provides these four key elements:
Consistently Competitive Odds
A Wide Range Of Betting Markets
All Major Competitions Covered
Extensive In-Play Betting Markets
Try and find the online bookmaker that provides the best overall coverage of the NFL. Your bookmaker should provide great odds, a wide range of betting markets and cover the NFL in depth. Plenty of in-play NFL betting markets are essential, and if possible, live streaming of NFL games. The combination of being able to watch a game live, and also bet on the action as it's happening is the perfect one-two NFL betting combination!
To find the ideal bookmaker for your NFL betting, be sure to read our bookmaker reviews.
More American Football leagues:
American Football predictions
NCAAF Betting Tips
CFL Betting Tips
Sorry, there are no tips available on American football.
TOP NFL TIPSTER
Sunday, 23rd January 2022
Saturday, 22nd January 2022
Tuesday, 18th January 2022
Monday, 17th January 2022
Sunday, 16th January 2022
Saturday, 15th January 2022