Talking Betting With.....Simon Nott
Simon Nott has been a publicist, writer and journalist covering the world of horse racing and music for the Racing Post and the Independent. He is the person behind the Star Sports series, Betting People and the author of the book 'Skint Mob' which was nominated for BT Sports Book of the Year in 2014.
---
How did you start betting?
It was really because the club that allowed 17 year olds who looked 15 to have a Saturday lunchtime pint was next to a bookies.
People kept coming in waving slips talking of Yankees and doubles and always seemed to win. The betting shop was also happy to take bets from a young lad wet behind the ears.
Do you remember your first bet?
My first bet was on Sunderland in the 1973 Cup Final, Sunderland to beat Leeds, it was because everyone else at the Saturday morning pictures said Leeds would win, I was a bit of a rebel even at an early age.
I bet Neil, the fellow 8 year old next door an even 10p. It was probably the worst value bet of all time but Sunderland won. Neil never paid.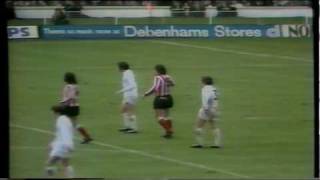 What do you bet on these days?
I bet on horses. I'm a 'lazy' punter, I don't study form, I follow a few shrewdies, my reasoning being that with a young family I don't have the time to devote to it to become a winner and who wants to lose?
There are some very clever people out there that will share their knowledge.
How are you currently involved in the betting industry?
I'm a self-employed free agent. My most recent role as an employee was with Star Sports, I was involved with the Betting People series from the start, something I'm very proud of and still emotional attached to.
I still work on that series as a freelancer. Prior to that I worked for Turf TV returning betting shows and SPs for nine years, prior to that I worked with on-course bookies in the betting ring since 1989. I'm always looking for new avenues as a self-employed person.
I suppose I'm one of the few 'Betting Ring' journalists still out there writing about it on a regular basis. I've also done some 'broadcasting' live streaming betting news from point to points in the South West with Cornelius Lysaght.
Tell us about your book 'Skint Mob'
I finished writing Skint Mob in 2013 and self published it after being turned down by The Racing Post. It's about my adventures in the betting ring as a young lad working in what was a wonderfully heady and exciting environment at the time.
I probably had the last of the best years, something which I'll always treasure.
What advice would you give to any professional looking to get involved in the industry?
If you are passionate about something just go for it. These days you can get out there and create something on-line to get noticed, it's not the closed shop it used to be, except it sort of is in the respect that most press rooms are sparsely attended apart from the big meetings.
If it's the betting side you want to be involved in, don't be a shrinking violet, put yourself about, talk to bookies, if you try hard enough in life, most things can be achieved.
How could the horse racing industry be improved?
A good start would be to stop falling out within the industry then employ a professional promotions team, it should be a dream commission, racing has so much going for it already.
I'm not sure if there is 'too much' racing, all-weather fixtures are often very well entered providing employment and opportunities as well as betting turnover. Racing fixtures should be sensibly planned to maximise the sport, there often appears to be no rhyme or reason on certain days.
What do you think the future of horse racing betting looks like?
There is a danger that people will lose interest, after all if you aren't allowed to win, what is the point of aspiring to win, be it subscribing to tipsters, immersing yourself in the form or even owning a horse?
In recent years there appears to have been a concerted effort from some quarters to stigmatise betting. People betting on horses should not be put in the same bracket as those that play on-line casinos.
Equally, bookmakers should not try and convert their existing horseracing customers to the latter as they appear to be doing now.
Is the on-course bookmaking industry doomed?
No. I have high hopes for the on-course betting ring, but the bookmakers have to help themselves. Create a bit of a buzz, there are too many that just turn up in jeans and a t shirt that look like they'd rather be anywhere else. They need to promote themselves, they are a huge part of many people's day at the races, promote betting in cash as an increasing and unrestricted part of a day.
It's always been the case that it's rare that racecourse bookies can agree, they need to change that and work together to promote what they have to offer, 'Come racing and don't forget your racecourse readies'.
Follow Simon on Twitter: @SimonNott
Skint Mob is available on Amazon
---
Visit bettingexpert Racing for daily UK racing tips